Making use of lower-quality timber in framing
by Daniel Cope-Stephens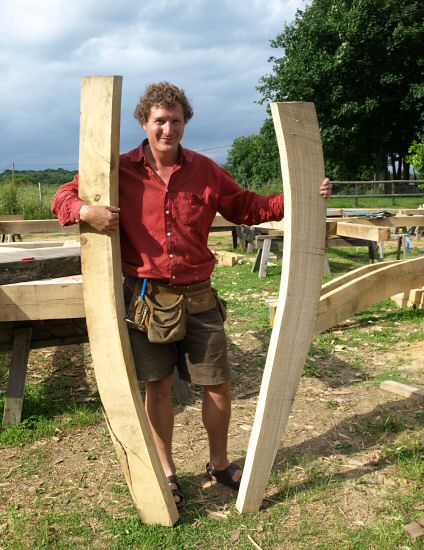 TIMBERSTRUCTURES (01273 488025)

John Russell is a green oak carpenter with a yard on land near Chailey in West Sussex. He is currently working on a green oak frame for a new build project being constructed at Waldron, although past projects have also included restoration and conservation work.

Again a key factor in his work is the careful selection of timber for structural elements such as braces. John has also found that potentially valuable features such as curved branches suitable for braces are all too often ignored and sold as cordwood.
This article was posted on 25 October '08