Beacon Lights the Way
by Jenny Martin
Beacon Community College at Crowborough has been successfully heated by local wood chip since January 2007. Every kilowatt hour used by the 2 x 500Kw woodfuelled boilers saves approximately 0.25kg of carbon dioxide compared to the old oil fired system. The College site is in use for 364 days a year and so the CO2 footprint is reduced by an impressive 600 tonnes CO2 per year.
In addition, there are benefits to local forestry markets and educational benefits for students, their families and local communities.
We would like to hear about any successful wood fuelled heating installations in the South East. Please contact the editor.
Download further information about Beacon College installation (pdf 2.2Mb)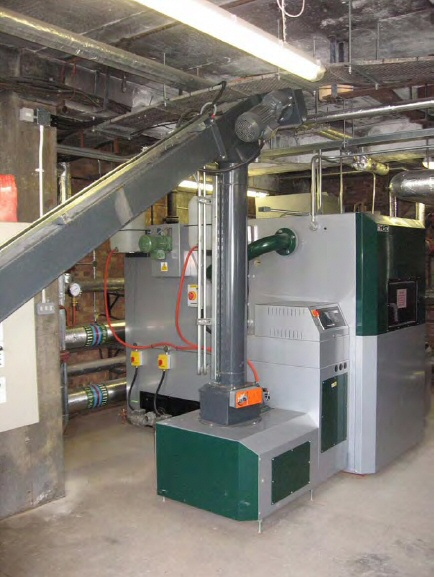 This article was posted on 18 November '08